AFRICAN HEADS
of State and Governments
ECONOMIC COMMUNITIES & AFRICA REGIONAL BODIES:
JAPAN AFRICA NETWORK'S TOP 10 DESTINATIONS:
Serengeti National Park (the great migration), Tanzania
Kruger National Park, South Africa
Pyramids, Giza Egypt
Rift Valley Lakes, Kenya.
Kalahari Desert, Botswana
Karnak Temple, Egypt
Table Mountain, S. A.
Atlas Mountain, Algeria
Djoudj National Park, Senegal
Goree Island, Senegal
CONTACT US: E-Mail!
Good Times Baby Diapers. The fastest growing brand of baby diapers in Nigeria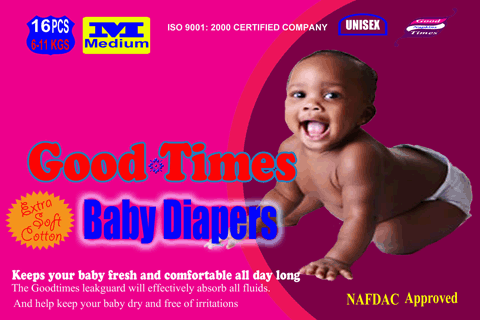 Give your baby some good times, use Good Times Baby Diapers
Distribution: For Information about Stock and Distribution
Contact: Menewi Ventures Nigeria Ltd;

6, Ajayi street, Mende - Maryland, Lagos

Call:

Thankgod

080-3391-8816 - Lagos

Henshaw

080-3552-4090 - Port Harcourt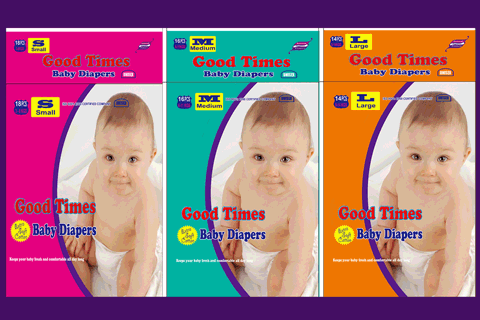 Due to popular demands by marketers and users, Good Times baby diapers will be introducing two more colors from the next shipment. The new colors, green and orange will add to the present magenta to make three colors for the three sizes.