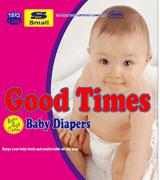 BEAUTIFUL JAPAN:
Sights and Sounds of Japan
AFRICAN HEADS
of State and Governments
ECONOMIC COMMUNITIES & AFRICA REGIONAL BODIES:
JAPAN AFRICA NETWORK'S TOP 10 DESTINATIONS:
Serengeti National Park (the great migration), Tanzania
Kruger National Park, South Africa
Pyramids, Giza Egypt
Rift Valley Lakes, Kenya.
Kalahari Desert, Botswana
Karnak Temple, Egypt
Table Mountain, S. A.
Atlas Mountain, Algeria
Djoudj National Park, Senegal
Goree Island, Senegal
CONTACT US: E-Mail!
Lake Yamanaka (Yamanakako)
Lake Yamanakako.
Yamanaka is the name of a city in Yamanashi prefecture, Japan. The city got its name from two natural landmarks present in the city: the famous mt fuji whose presence is all over the town everywhere you look; and lake yamanaka. Yama is Japanese for mountain, naka - for inside, and ko -for lake. Thus Yamanakako literally means "mountain inside lake" or more appropriately; "lake inside of mountain".
This city is amongst the most popular mt. fuji viewing spots and a member of the fuji five lake areas(fuji-go-ko) of Kawaguchi-ko, Yamanaka-ko, Motosu-ko, Sai-ko and Shoji-ko.


1st Photo:

This is the photo of a quiet and beautiful lake yamanakako at sunset.

2nd Photo:

The photo of mt. fuji towering over the quiet lake yamanakako, these two landmarks combine to give the city its name; Yamanakako. The city is also a member of the Mount Fuji Five Lake areas "fuji-go-ko".

3rd Photo:

Shows livestocks of birds on lake yamanakako. There are also swan boats for tourists wanting to ride along or across the lake.

Mt Fuji:

See the most beautiful views of mt. fuji taken from Yamanakako including the diamond mt. fuji.
Mount Fuji has been a source of inspiration to many generations of Japanese for decades, see this magnificient views and the reason why everyone love mt. fuji.
See other tourist attractions in Japan.
Use Our Search Engine to search this site and other Online Resources.